42º 16' 58" N
71º 14' 04" W
Learn more about Lat/Long
EarthView will be at St. Joseph Elementary School in Needham on May 6, and is delighted to have been mentioned in the "Looking Ahead" section of the Principal's Corner online!
The EarthView team was in Needham just about a year ago, at the Eliot School. Students can use the lat/long article above and our Eliot School blog post to determine the angular distances between the two schools. For example, which school is farther north, and by how many degrees, minutes, and seconds?
The history of Needham includes some interesting geography. As with many areas at a similar distance outside of Boston, its economy during early English settlement was almost entirely in agriculture, giving way first to tanning and lumbering. Imagine forestry as a significant industry 250 years ago, with cattle grazing over much of the unforested area, and those cattle supplying a noxious industry involved in the tanning of leather for shoe factories elsewhere in the region. A century later -- by the 1850s -- a knitting industry had emerged, owing in part to the migration of expert knitters from England. We say "in part," because it certainly appeared to those involved that the industry persisted in Needham just because certain skilled workers had come to the area. For geographers, though, this is not a final answer, but rather the beginning of questions: why did expert knitters move here, rather than some other location? Individual choice is often important, but so, too, are factors such as climate, available sources of energy, and available raw materials.
Moving forward another century, the economic geography of Needham was part of a dynamic area that many geographers have studied. The 128 Corridor, as it came to be known, far enough from Boston to have relatively less expensive land for the building of office parks (some of the nation's first) and small factories. It is close enough to Boston and Cambridge, however, to draw on the intellectual and technical expertise available at a variety of institutions, particularly the Massachusetts Institute of Technology and Harvard.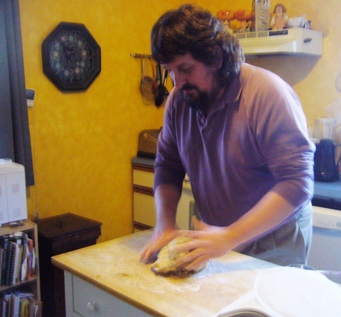 Team member Dr. Hayes-Bohanan makes the journey from Bridgewater to Needham about once each month, to visit Trader Joe's, which is an interesting grocery store for a geographer to visit. In addition to a vaguely Polynesian decor, the store offers many lessons in the geography of food, as people come to the store seeking particular combinations of local, exotic, and healthy foods. It also includes a small but diverse section customers can explore the geography of coffee and tea.
The store is also a very interesting example of economic geography. Not only does it manage to attract shoppers from a much wider range than most grocery stores, but the store's management also takes a very different approach to the economic geography of the inside of the store. In grocery stores, products compete for shelf space. Certain areas have higher value than others, based on proximity to the checkout lines, height relative to eye level (adult and child might be different), and other factors. All of this is true in Trader Joe's, but the space is managed very differently. In a big store with a lot of shelves, it makes sense for some products to be offered in many sizes and varieties, just to take up space. Most stores let suppliers do this, so that a single category -- such as soft drinks, chips, or cereal -- can take up an entire aisle. Trader Joe's does something quite different: the shelving is limited, so its value (the "rent") is high, and each kind of product will be offered in relatively few varieties (compared to big stores, anyway) and very few sizes (usually only one).
Activity: When you visit grocery stores or other retail establishments, pay attention to the arrangement of products on shelves and racks. How can you tell which areas of the store have the highest value? The lowest? How do organizing strategies vary among stores?